Truck mounted - Trailer & Semi Trailer type Mobile Workshop Units
Alura produces unique mobile workshop units according to customer requirements.
Our basic mobile workshop systems are consist of Generator & Air compressor - Oil & Coolant changing pumps, tanks and attachments.
Whole system produces its own electricty and air according to aim of job.
Also our workshop units include mechanic tools like welding machine, hand tools, working bench, lockers etc.
Our mobile workshop system can be easily mounted on truck chassis. We ask chassis details from customers and our workshop body is produced according to mentioned truck chassis. No matter its IVECO - MERCEDES - DAF or any other chassis.
Alura Workshop Units have also jet washing machine for cleaning purposes
Our workshop systems can be produced as a trailer or semi trailer for different working area
Semi Trailer Workshop Configuration
Semi Trailer configuration includes tire changer and repair equipments & tools
Also the system can be customized according to customer needs
If you have any other specific mobile workshop systems we can work on the project together to find best fit mobile workshop unit together.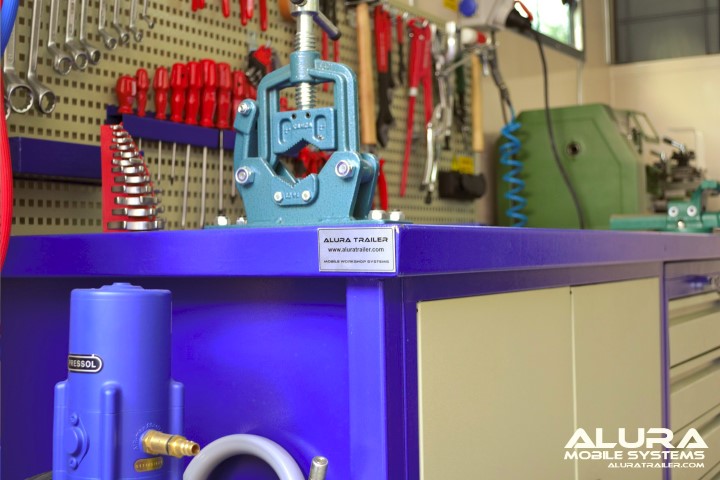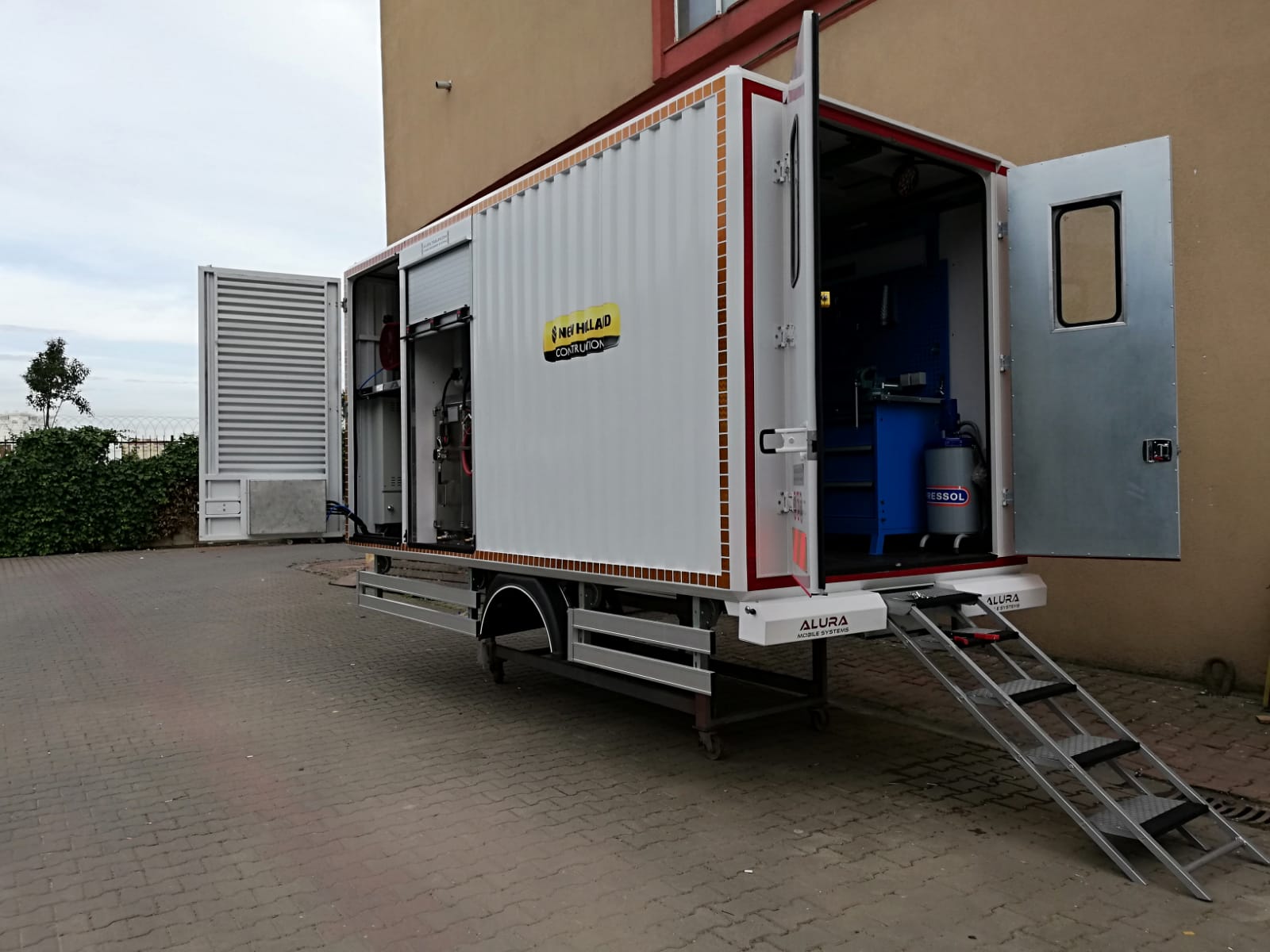 To see some of our mobile workshop models / photos please click here
For all your mobile workshop requirements feel free to contact us