MOBILE WORKSHOP TRUCKS
Alura is one of the leader mobile workshop manufacturer in Turkey for many kind of trucks as well as containers and Vans.
Alura mobile workshop trucks are using at the sector of truck service, lubrication, maintenance of trucks, welding, washing, petro-chemical processing etc.. Briefly, customer needs and Alura produces mobile workshop according to needs and aim of customer.
Alura Mobile Workshops can be easily mounted on each kind of truck chassis that customer sent details before production started. We produce mobile workshops according to mentioned truck chassis and customer only fix U-Bolts and plugs in.
Professional design of Alura gives best solution for their work to our customers
Production process is starting with basic details that customer needs. Upon information we received we present a simple draft to our customer for their checking. In this draft of production, details and working system are explained to the customers.
For i.e : Customer mentions us their working sector like lubrication, maintenance of trucks/trailers or petro-chemical lines that they are working etc.. We send them a form about the equipments they may need. You can reach the form by clicking here
After filling up the form by customer, we start to work on it and guide to our customers about their requirement.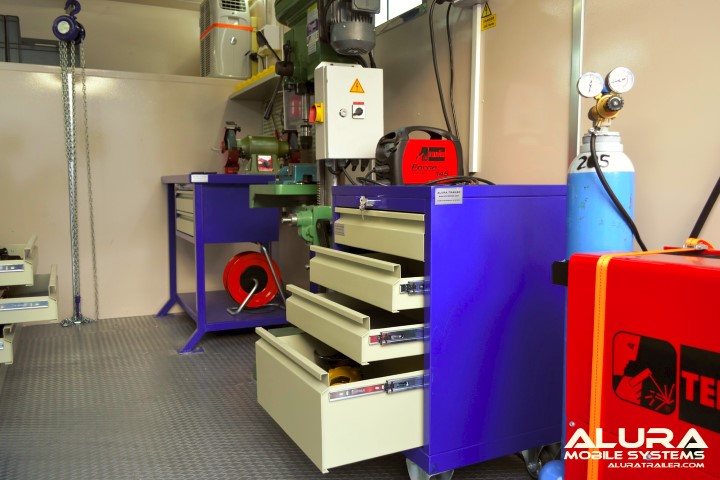 Each details of mobile workshop truck are designed by computers with real dimensions according to trucks that customer have or wanted from us like IVECO, MERCEDES, DAF, FORD etc.. This gives a change to our customers to see their mobile workshop system before production
Get more information and price
#mobileworkshop #trucks #trailers #aluratrailer
Semi Trailers & Mobile Workshops